To pivot or not to pivot: that is the question!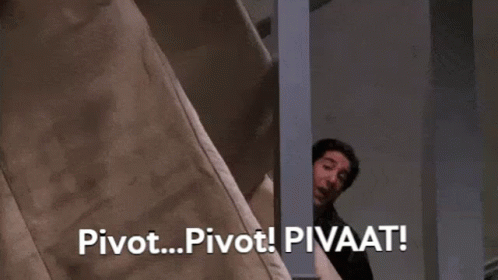 Or more specifically, HOW do we PIVOT?
This Thursday 3rd of December we held our second session with Emma Carroll, this time on the topic on pivoting leadership to build organisational resilience.
And we know we all need some of that right now.

The first half of 2020 was full of changes, and not just negative ones. During the first lockdown, we were amazed by the impressive efforts organisations in social housing and the third sector made to implement new ways of working that allowed them to adapt to the "new normal".
Fast-forward to the second lockdown, and it seems there is a generalised sense of discouragement and exhaustion amongst everyone's teams. The novelty of remote working has now worn off, and the challenges of managing hybrid teams have become more obvious than ever before.
So how do we go from now on?

Watch our webinar video below for practical insights on what PIVOT stands for, and on how to use that model as a team resilience check-in tool. And of course, don't forget to check out Choose To Grow's website here!
If you'd like to connect on LinkedIn with Emma, you can do so by clicking here. You can also find her on Twitter here!
This was our last session of 2020 – finishing the year with a bang! To be the first to know about our next webinars, make sure to follow us on our socials! We'll see you all next year.
For any enquiries regarding this event, please e-mail sonia@moxiepeople.com.